How to improve forex emotional intelligence.
The term emotional intelligence refers to the ability of a person to recognize and manage his own emotions. emotional intelligence corresponds to the area of cognitive ability that facilitates handling of interpersonal relationships and promotes self- awareness, social awareness, and empathy. Practically, this means that emotional intelligence has a considerable impact (positive and negative) on the behavior of a person. The following article discusses how emotional intelligence affects the performance of a Forex trader.

Skills making up emotional intelligence

As mentioned in the preface, emotional intelligence is made up of four main skills: self-awareness, self-management, social awareness, and relationship management.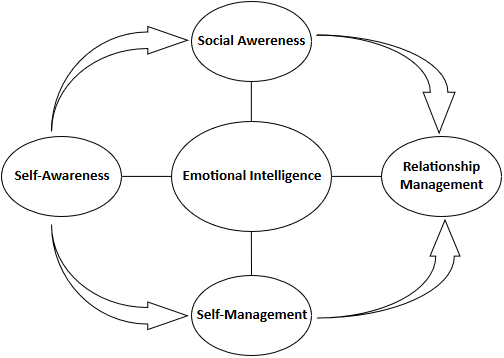 While self-awareness and self-management reflect the personal competence of an individual, social awareness and relationship management reflects social competence. Alternatively, self-awareness and social awareness can be clubbed under 'what a person sees', while self-management and relationship management can be clubbed under 'what a person does'. Thus, it can be understood that all four skills are intertwined in a complex fashion. Let us quickly go through each of those skills before discussing its impact on Forex traders in particular.

Self-awareness — an ability of a person to understand his own character, feelings, desire, and motives. A person with good self-awareness would remain aware of the change in emotions as they take place.

Self-management –can be defined as the ability to use self-awareness to remain flexible and create positive changes in the behavior.

Social-awareness — ability to understand others' emotions and, in general, what is going on around us.

Relationship management enables a person to use self-awareness and interact successfully by understanding the emotions of others.


Mind and emotional intelligence

The emotional response to an event is generated in the brain's limbic system.  The primary senses enter into the brain through the spinal cord. However, before reaching the portion of the brain, which makes rational decisions, the signals enter the limbic system. Thus, adequate balance is necessary between the rational and emotional centers of the brain. Only then a person will be able to take actions without any dilemma. In other words, the level of emotional intelligence is decided by the quantum of effective communication between the rational and emotional portions of the brain.